Residential Moves
Expertise: With years of experience in the moving industry, we have the expertise to handle all aspects of your move with professionalism and precision.
Efficiency: Our highly trained team knows how to pack, load, and transport your belongings efficiently, saving you time and energy.
State-of-the-Art Equipment: We utilize the latest equipment and tools to ensure the safe and secure transportation of your items, from fragile keepsakes to heavy furniture.
Stress Reduction: Let us shoulder the heavy lifting! Our experts take care of the physically demanding tasks, leaving you with less stress and strain.
Comprehensive Protection: We offer various insurance options to provide comprehensive protection for your belongings during transit.
Time Savings: Our efficient processes and experienced team allow us to complete your move in less time, getting you settled into your new home sooner.
Customizable Services: We understand that each move is unique. Our range of services can be tailored to fit your specific needs, whether it's packing, loading, or unpacking.
Logistical Expertise: We handle all the logistical details, ensuring that your belongings arrive on time and in the same condition they left.
Cost-Effective Solution: Considering the value of your time and the potential for damage, our services offer a cost-effective solution for your move.
Storage Options: If there's a gap between moving out and moving in, our secure storage facilities provide a temporary home for your belongings.
Commercial Moves
Specialized Expertise: Our team specializes in commercial moves, ensuring the unique needs of businesses are met.
Minimal Disruption: We plan meticulously to minimize business downtime during the move, keeping your operations running smoothly.
Efficient Packing: Our experts pack and label items strategically to streamline unpacking at your new location.
Equipment Handling: We're equipped to handle office furniture, electronics, and sensitive equipment with care and precision.
Logistics Mastery: Our logistics team coordinates every detail, ensuring a seamless transition to your new workspace.
Security and Safety: Your assets are our priority. We ensure secure transportation and offer insurance options.
Custom Solutions: Tailored to your business, our services can include IT setup, document handling, and more.
Experienced Crew: Our trained professionals bring years of commercial moving experience to every project.
Flexible Scheduling: We work around your business schedule to minimize disruption and accommodate your needs.
Customer Satisfaction: Our track record of successful commercial moves speaks to our commitment to client satisfaction.
Use Our Real Estate Expertise and Your Local Move is FREE!
List or purchase a home with us and your local move is on the house!
Why Choose Me as Your Listing Agent
Discover the benefits of working with me to list your home for sale:
Strategic Marketing: I employ targeted marketing strategies to showcase your home's unique features and attract potential buyers.
Professional Photography: I arrange for high-quality photography and virtual tours to present your home in the best possible light.
Negotiation Expertise: My negotiation skills are geared towards maximizing your home's value and securing favorable terms.
Why Choose Me as Your Selling Agent
Explore the advantages of working with me as you navigate the process of selling your home:
Market Insight: I provide valuable insights into current market conditions, helping you set the right price for your home.
Extensive Network: My connections with potential buyers, other agents, and industry professionals increase your home's exposure.
Efficient Process: I guide you through every step of the selling process, ensuring a smooth and stress-free experience.
Have Questions?  Schedule Your Move?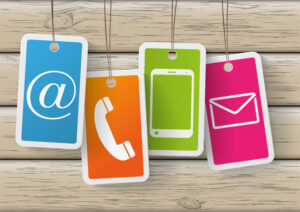 Get Your Questions Answered